Weekly Roundup of Top-5 Best Selling Kindle eBooks
What follows is a list of the top 5 kindle ebooks that are free on Amazon as of the 2nd of August.
If you don't have the kindle app you can download it here: Kindle app. The value of reading is under rated and can change a life.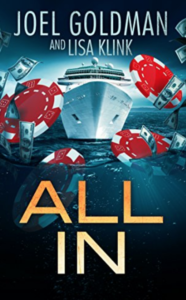 Cassie Ireland Is A Thief and Jake Carter Is A Gambler. Together they go all in to take down a brutal swindler on the high seas in bestselling author Joel Goldman's thriller.
"Think you can put down All In once you start reading? Don't bet on it!" Rebecca Cantrell, New York Times bestselling author of The Tesla Legacy
Cassie and Jake are up against ruthless, mega-rich Alan Kendrick who plays for keeps. He's ripped off the wrong people this time – and now Ireland and Carter will take him down.
From New York to Buenos Aires to the Mediterranean, Cassie and Jake risk everything, including their lives, in a game with the highest stakes and no rules. Who is the hunter and who is the prey?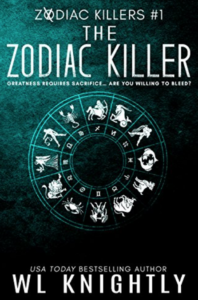 Detective Darek Blake thought the secrets of his past were long buried, but when a young girl is murdered in a familiar way, finding the killer will not only bring back memories he's repressed, but give him a golden opportunity to impress the FBI.
So, when his partner, Special Agent Lizzy McNamara digs up evidence that's a little too close to home, he's shaken to the core. The worst sin he's ever committed bubbles up, threatening to destroy his future.
Are the Zodiac killings a coincidence or is someone toying with him, and if so… who?
3. Fool's Gold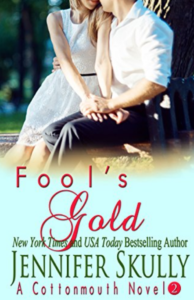 You met Sheriff Tyler Braxton in "She's Gotta Be Mine." Now he's back with his own tale in "Fool's Gold."
Goldstone, Nevada: It's not your typical vacation getaway.
Sheriff Tyler Braxton hightails it out of Cottonmouth to Goldstone for a little R&R, when his sister puts out a distress call. Suddenly, instead of vacationing, Brax is offering advice to the lovelorn! And to top it off, he has to start his own investigation on his sister's behalf: Is his brother-in-law having an affair with the local erotic author?
Simone Chandler has found her haven in Goldstone; she loves the forsaken town and its lovable but somewhat beleaguered residents. With a thriving Internet business penning made-to-order erotic fantasies, some of her friends in Goldstone just happen to be her clients, too. The problem: The hunky sheriff from out of town wonders if she's not only writing stories for his brother-in-law, but acting them out with him, too.
Then murder comes to Goldstone, and Brax is suddenly hip-deep in small-town secrets, with sexy Simone Chandler at the head his suspect list.
Is Simone the real thing, or, as with everything else in Goldstone, is she more like Fool's Gold?
4. Born to love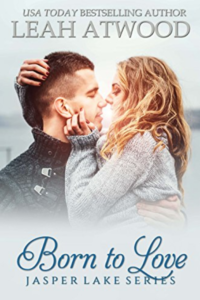 Jessa Graff loved her job at the Jasper Lake Chamber of Commerce. She spent her days promoting the town she grew up in and never wanted to leave. When a detour on the nearest highway brought more traffic to town, she was ecstatic to see the influx of visitors, especially one in particular who caught her attention.
Jasper Lake drew in Landon Reeves from the first time he drove through. Its serene, picturesque settings spoke to his weary soul. Life hadn't been the same since his parents came back into his life. His siblings might have forgiven them, but he knew better. It was only a matter of time before they packed up and left again.
When Landon meets Jessa, they share an immediate connection, but as they spend time together, the depths of his childhood wounds surface. Can he overcome the pain of abandonment and see that he was born to love, not leave?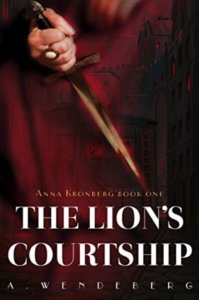 Anna Kronberg lives in Victorian London's worst rookery, offering medical treatment to prostitutes, vagrants, and criminals. To her, plugging holes and mopping up blood is normal. Stitching the slashed face of a young prostitute is not. Witnesses refuse to talk. The police can't be bothered with yet another injured whore. But whispers are spreading about a man who pays well for a few harmless knife marks.
No one dares reveal the man's identity. Only Garret O'Hare – a thief Anna barely knows – reluctantly agrees to help her investigate the assault.
But when the injured girl disappears, a veil of silence descends upon the slum. And Anna learns that she is no longer the hunter, but the hunted.