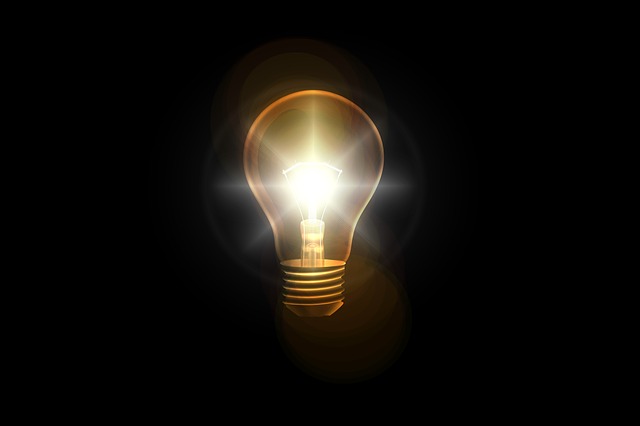 Coming up with great story ideas for your next book…
A beautiful Spring morning awaits; you walk outside and sit on the bench in the garden, listening to the birds chirping from every tree. What are they chirping about? you sigh as they chipper-chatter away. Suddenly a beautiful red breasted robin lands on a tree limb close by and you watch it as it is watching an insect on a leaf – suddenly the little bird has snatched the bug in its beak and up and away it goes. Going to feed your babies? you ask as it flies away.
Birds are magnificent creatures. Everyday, you sit in this same garden and you listen to the birds as they tend to their young in nests hid in the trees in your garden. Have you ever considered bird watching as a hobby? Are you attracted to them in any way? How much do you know about the different species of birds? What kind live in your garden? Where do they go when it rains, sleet or snows? How do they build their nests and what are they made of? Endless questions such as these can lead to endless story ideas waiting to be cultivated by you, the writer.
Nests are often raided by other animals. How does the mother protect her eggs or her young chicks? Finding answers to these questions and doing a little research paves the way for a wonderful children's nonfiction book or a picture book.
You visit this garden every morning, weather permitting. Orson Scott Card couldn't have said it better than this: "Everybody walks past a thousand story ideas every day. The good writers are the ones who see five or six of them. Most people don't see any." A walk in the garden or the woods or even in the yard for a few minutes each day is a storehouse for stories and articles of all kinds – even poetry. Capturing the sounds and smells of a Spring morning is a juicy recipe for a nonfiction article on gardening or a setting for a lovely spring morning for your heroin in your fiction novel or short story.
Find a home for your story about birds. There are numerous children publications that publish stories about animals. There are other animal magazines that accept material from freelancers – it's time to do your homework. Study the markets you wish to pitch to and then submit. Knowing what magazine is right for your story is the key to your publishing success. Some magazines request a query – others request a full manuscript.
If you need to brush up on manuscript formatting, a book that deserves to be read is Formatting & Submitting Your Manuscript By Chuck Sambuchino, from Writers Digest Book. When submitting your manuscript you want it to be as next to perfect as it can be, and this book will guide you though the submission process.
Take a walk today – take a notebook and pen with you and sit and listen. Write down the things you hear, what you see, smell, and how the brisk cool spring morning leaves little prickles of chill bumps up and down your arms and legs. Remember – you are the only one in this garden and it's up to you to show your readers all these things – otherwise, your words are meaningless. Your words have to convey to the reader that you are there, or have been there – and know what you see, smell and feel.
Readers can see right through you – if you make something up that is not believable or real, then that's the moment they stop reading.
Recording your findings will help when you start the writing process.
Do a little basic research online about birds. Find out who you may talk to for an interview that can answer some of your 'bird' questions. When quoting someone, be sure you get permission in writing to print their quote for your story or article.
If you need additional help finding ideas, you might try this book: Fearless Writing: How to create boldly and write with confidence By William Kenower. It too may be ordered from Writer's Digest Books. If you're looking for ways to generate new writing ideas, this book is for you.
It goes without saying, though, that not all good ideas are found in books – they're all around you. You just need to know a good idea when you see one.
If you're in the kitchen, peel an orange – can you smell the freshness or taste its tartness/sweetness as it enters your mouth? How does it feel as you sink your teeth into the juicy center of each slice? Peeling an orange and tasting it isn't much for generating ideas but suppose you wanted to make your own orange juice from real oranges? Can you explain how you would do that? And why? What is the difference in store bought and freshly squeezed?
Professional writers look for writing ideas in back issues of magazines and others brainstorm for ten or fifteen minutes, writing down anything that comes to mind – they find an idea in the writings and go from there.
Writing prompts that is another sure way of getting your idea juices flowing. Try Googling "Writing Prompts" and see what you come up with. Choose one you're comfortable with and start writing – see where the story ends up.
As you 'walk past those thousand story ideas every day', reach out and take five or six and turn them into an article, a story or even a poem. The world you live in is your storehouse of writing ideas. The people you are around everyday can offer you great writing ideas.
Perhaps one of the ladies who attends your church has breast cancer and is terminal with only a few short months to live. Suppose she has children. If she is willing, ask for an interview to find out how she handles being sick, how her family is handling it, and find out all you can about the cancer she has – this is the making of a great human interest story here. As a matter of fact, there are several story possibilities here.
Countless ideas are very where – in every thing you see and do each day. The very shampoo you use could have a story hiding inside – just read the ingredients and do a little research to see if the ingredients could be harmful if swallowed. Get the idea?
There are numerous publications for writers that offer articles on just about every aspect of writing. Poets and Writers, Writer's Digest Magazine, Southern Writer at and The Writer Magazine are four that are in print form.
Firstwriter.com is a unique website that offers advice, encouragement and inspiration while helping you get published.
Writersstore.com is great for finding books to continue to learn and inspirational information to move forward.
You have at your fingertips one of the greatest storehouse of writing ideas just waiting to be opened and utilized.
Make use of it…