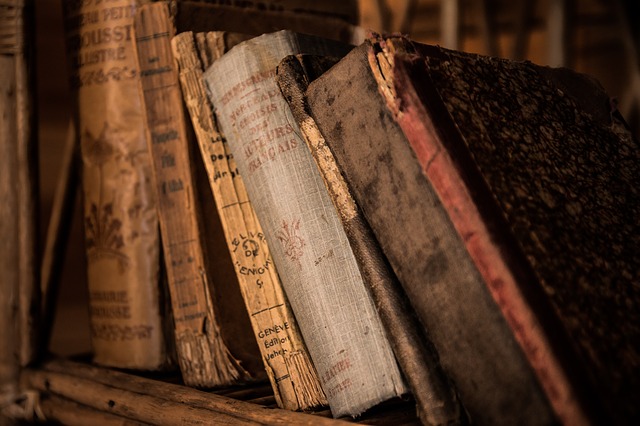 Different Ways to Self-Publish a Book and Tips To Get Started
So you have written a book, and are ready to publish it! But the first hurdle for any aspiring author is to get past the publishing barriers and get your book out in the world. In the traditional system, an author usually has two options to publish their book:
1) Send the manuscript to the publishing house and wait for months for editors to review your book. Most of them will toss away your hard work without even looking at it for a second, and if you are really persistent they will make you a lowball offer.
2) Hire a bunch of agents to help your book reach the right hands. Now this is not only an expensive method, but there is no guarantee that you will land up with a hefty contract.
Various self publishing companies and a myriad of tools have helped to take down these barriers, and help self publishers publish their book. With the increasing list of self-publishers, this has become a popular medium to get your book out in the real world.
So, what are the different ways to self publish your book?
Publishing an EBook
With the popularity of online mediums such as Epub, PDFs, and MOBI gaining traction, it has become fairly easy to publish an eBook. Many online publishers such as Kobo's writing life, Kindle Direct Publishing, Smashwords, and others will let you publish your hard work in eBook format.
Advantages of publishing online:
Publishing online is less expensive than hiring agents.
It is less time consuming than waiting for an uncertain amount of time for the big publishing houses to publish your work.
Almost all eBook retailers let you upload your work at any time and make it available for sale. In addition, you can also take it down anytime at your free will. Also, it gives you the choice to upload a new version, change the cover art, and even change the price, depending on the changing demand for your book.
You have the advantage of possessing all the rights of your book instead of giving it up to a publisher.
Major portals offer automated tools for converting your book into an appropriate format, listing your book for sales, as well as free tips and guides on how to best market your book.
You can sell your book through multiple services, or through your own website.
Here are the most commonly used formats for eBooks:
EPUB: This is globally accepted format for all e-books and almost works seamlessly across all devices. All you need is a special software that directly creates an EPUB file from a Word document.
PDF: PDFs are sometimes difficult to convert to standard e-book formats, however, they are quick to load and does not consume much storage space.
MOBI: This format is popularly used for Amazon's Kindle, although Kindle can also read an EPUB file.
Self-Publishing by Print on Demand
Print on Demand or POD is the process wherein you submit an electronic copy of your book to self publishing companies who then prints the book for you. These vendors usually submit your book for online sales, but many also distribute your book to other sellers and stores.
Benefits of print-on-demand
No major upfront investment.
Easy and straightforward process to get a printed book.
Good quality print which almost feels like 'real' books, as most readers are unable to tell the difference between a POD book and an offset printed book.
A great marketing source that helps to sell your book worldwide.
Possibility of selling your book as a print edition at the major online retail outlets.
Plenty of POD vendors available to help new writers get a physical copy of the book.
With an increasing list of self publishers, it has proved to be a great way to give your work a global exposure. It allows you offer your book at a lower cost, retains more rights over your final book, and also gives you an option to traditional marketing approach. No matter what your reason, self publishing makes your book available to anyone who is interested.
Now this being said here are a couple of tips to move forward.
Once done you're book can never be taken away…
Publishing your own book is easier and more affordable than ever. No longer do you have to try and sell your work to big publishing companies, a process that can sometimes lead to rejection.
These days, the hardest decision really boils down to which online publishing platforms are the best when it comes to small writers. There's quite a number to choose from and they often offer varying services, so picking the right one is key.
Platforms such as Createspace, Xlibris, Lulu, and Kindle are just a few of what you'll find online.
For beginners, here are a few essential things you need to know in order to get started.
What Is a Self Publishing Platform?
A self-publishing platform, also referred to as online publishing platform, refers to a second part service that would be able to provide authors with:
· Different tools, templates and even assistance when it comes to helping authors format their books in preparation for publishing whether it be electronic or print.
· Converting written manuscripts to eBook format.
· Proofreading and Editing services.
· Design help when it comes to the book's cover and interior layout.
· Providing an ISBN number. This refers to the "International Standard Book Number" which is basically a 13-digit number that helps identify published books that are meant for libraries, schools, marketing, and book distributors.
· Providing a distribution channel for the author to sell their work to different mediums such as bookstores, online book sites, and libraries.
· Services when it comes to marketing the book.
These services do not come free, however, and more often than not, these companies make money by charging the authors for all the aforementioned services or taking a cut from their book sales.
Benefits of Online Publishing:
· Ease of publishing and lowered costs. Here's the thing, it is rare that different retailers and distributors would contact independent writers. In most cases, the person would have to approach these people instead-which is something that not a lot of people can easily do. For these people, online publishing platforms provide them with a bigger channel and market for distributing their work and profiting from it as well. This also eliminates many of the technicalities associated with book publishing and keeps production costs low.
· Provides access to a larger community of readers. So, you've managed to put your book together in eBook format and you're now ready to distribute. Doing this independently can be very difficult. With the help of online publishing platforms, however, your book would be exposed to an international community of readers who might be interested in the content of your book. That said, the more popular platforms do increase the level of competition so you need to make sure that your book is eye-catching and that the content you're providing is unique.
· Professional Marketing Services. More often than not, these platforms are also capable of providing marketing services in the form of: social media presence, press releases and launch promotions. The only thing is that you will have to pay for it and the price varies according to which publisher you've decided to work with. Nevertheless, for an independent author, these are certainly beneficial.
So there you have it, just some of the essentials that you need to get familiar with before you get started with using online publishing platforms to get your work out to its intended market. Good luck!