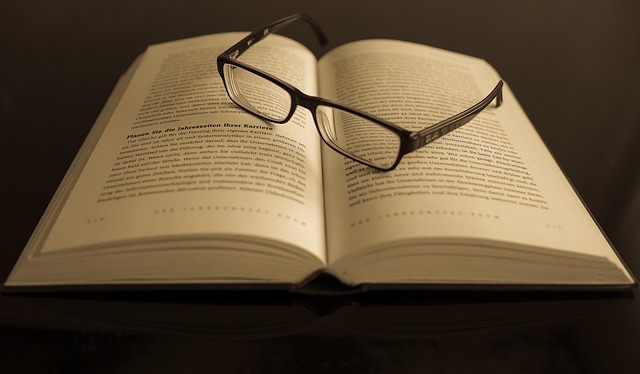 Top 10 Non-Fiction books that will change your life.
The main subject matter for this particular post is going to be top 10 Non-fiction books that will change your life.
If you have any ideas of one or more that you think have changed your life please share.
Mucusless Diet Healing System.  By. Arnold Ehret.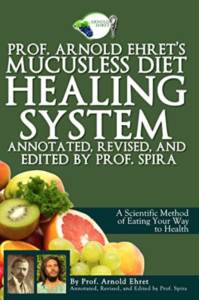 Professor Arnold Ehret's Mucusless diet healing system: Annotated, Revised, and Edited by Prof. Spira contains one of the most profound revelations of the 21st century: that mucus-forming foods are unnatural for us to eat and are the fundamental cause of many human illnesses.
Link: Mucusless Diet
Diet for a Small Planet 

By: Frances Moore Lappe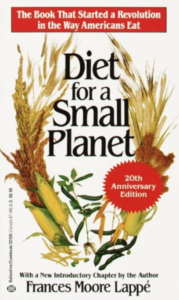 Here again is the extraordinary bestselling book that taught America the social and personal significance of a new way of eating– one that remains a complete guide for eating well in the 90s. Featuring: simple rules for a healthy diet; a streamlined, easy-to-use format; delicious food combinations of protein-rich meals without meat; hundreds of wonderful recipes, and much more.
Link: Diet for Small Planet
Man's Search for Meaning. 

By Viktor E. Frankl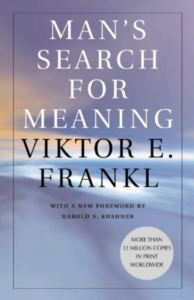 Psychiatrist Viktor Frankl's memoir has riveted generations of readers with its descriptions of life in Nazi death camps and its lessons for spiritual survival. Between 1942 and 1945 Frankl labored in four different camps, including Auschwitz, while his parents, brother, and pregnant wife perished. Based on his own experience and the experiences of others he treated later in his practice, Frankl argues that we cannot avoid suffering but we can choose how to cope with it, find meaning in it, and move forward with renewed purpose. Frankl's theory-known as logotherapy, from the Greek word logos ("meaning")-holds that our primary drive in life is not pleasure, as Freud maintained, but the discovery and pursuit of what we personally find meaningful.
Link: Man's Search for Meaning
Think and Grow Rich 

By : Napoleon Hill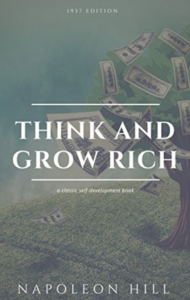 Think and Grow Rich is a motivational personal development and self-help book written by Napoleon Hill and inspired by a suggestion from Scottish-American businessman Andrew Carnegie. While the title implies that this book deals only with how to get rich, the author explains that the philosophy taught in the book can be used to help people succeed in all lines of work and to do or be almost anything they want.
Link: Think and Grow Rich
Autobiography of a Yogi. 

By: Paramahansa Yogananda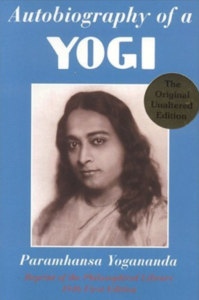 Yogananda's masterly storytelling epitomizes the Indian oral tradition with its wit, charm, and compassionate wisdom. The yogi begins by showing how his childhood experiences in turn-of-the-century India produced a spiritual youth in search of an enlightened teacher, continues with an account of his years of training in the hermitage of a revered master, and concludes with the highlights of a period, beginning in 1920, during which he lived and taught in America. This book has helped to change a many of peoples lives to help to find their paths.
Link: Autobiography of a Yogi
Bruce Lee Strike Through. 

By: Bruce Lee.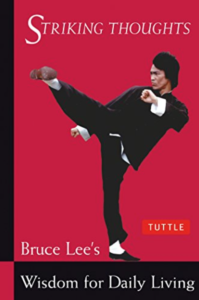 "A teacher is never a giver of truth—he is a guide, a pointer to the truth that each student must find for himself. A good teacher is merely a catalyst."—Bruce Lee
Within the pages of Striking Thoughts, you will find the secrets of Bruce Lee's amazing success— as an actor, martial artist, and inspiration to the world. Consisting of eight sections, Striking Thoughts covers 72 topics and 825 aphorisms—from spirituality to personal liberation and from family life to filmmaking—all of which Bruce lived by.
Link: Strike Through
Choose Yourself 

By James Altucher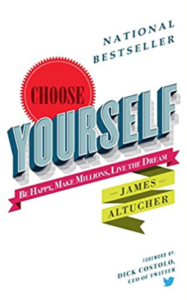 The world is changing. Markets have crashed. Jobs have disappeared. Industries have been disrupted and are being remade before our eyes. Everything we aspired to for "security," everything we thought was "safe," no longer is: College. Employment. Retirement. Government. It's all crumbling down. In every part of society, the middlemen are being pushed out of the picture. No longer is someone coming to hire you, to invest in your company, to sign you, to pick you. It's on you to make the most important decision in your life: Choose Yourself.
Link: Choose Youself
The Magic of Thinking Big. 

By: David J Schwartz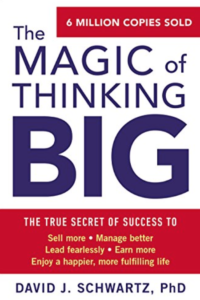 "Believe Big," says Schwartz. "The size of your success is determined by the size of your belief. Think little goals and expect little achievements. Think big goals and win big success. Remember this, too! Big ideas and big plans are often easier — certainly no more difficult – than small ideas and small plans."
Link: The Magic of Thinking Big
How to Stop worrying and start living & How to win friends and influence people. By: Dale Carnegie.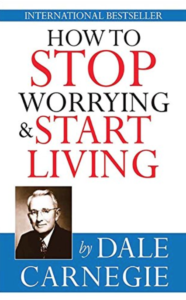 The book suggests basic techniques in analysing worry, step by step, in order to cope up with them. A very interesting feature of the book is 'How to eliminate 50% of your business worries'.
The book offers 7 ways to cultivate a mental attitude that will bring you peace and happiness. Also, the golden rule for conquering worry, keeping your energy & spirits high.
The book consists of some True Stories which will help the readers in conquering worry to lead you to success in life.
You can go after the job you want—and get it!
You can take the job you have—and improve it!
You can take any situation—and make it work for you!
Link: How to Stop Worrying and Start Living
Dale Carnegie's rock-solid, time-tested advice has carried countless people up the ladder of success in their business and personal lives. One of the most groundbreaking and timeless bestsellers of all time, How to Win Friends & Influence People will teach you: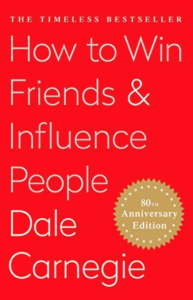 -Six ways to make people like you
-Twelve ways to win people to your way of thinking
-Nine ways to change people without arousing resentment.
Link: How to Win Friends and Influence People
The Perennial Philosophy and Doors of Perception. By: Aldous Huxley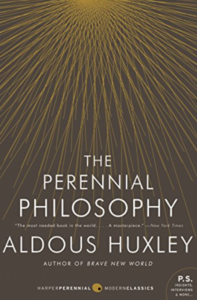 An inspired gathering of religious writings that reveals the "divine reality" common to all faiths, collected by Aldous Huxley
"The Perennial Philosophy," Aldous Huxley writes, "may be found among the traditional lore of peoples in every region of the world, and in its fully developed forms it has a place in every one of the higher religions."
With great wit and stunning intellect—drawing on a diverse array of faiths, including Zen Buddhism, Hinduism, Taoism, Christian mysticism, and Islam—Huxley examines the spiritual beliefs of various religious traditions and explains how they are united by a common human yearning to experience the divine. The Perennial Philosophy includes selections from Meister Eckhart, Rumi, and Lao Tzu, as well as the Bhagavad Gita, Tibetan Book of the Dead, Diamond Sutra, and Upanishads, among many others.
Link: The Perennial Philosophy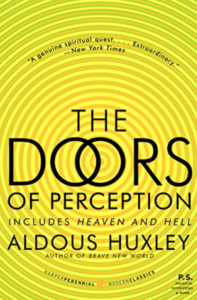 Half an hour after swallowing the drug I became aware of a slow dance of golden lights . . .
Among the most profound explorations of the effects of mind-expanding drugs ever written, here are two complete classic books—The Doors of Perception and Heaven and Hell—in which Aldous Huxley, author of the bestselling Brave New World, reveals the mind's remote frontiers and the unmapped areas of human consciousness. This new edition also features an additional essay, "Drugs That Shape Men's Minds," which is now included for the first time.
Link: The Doors of Perception