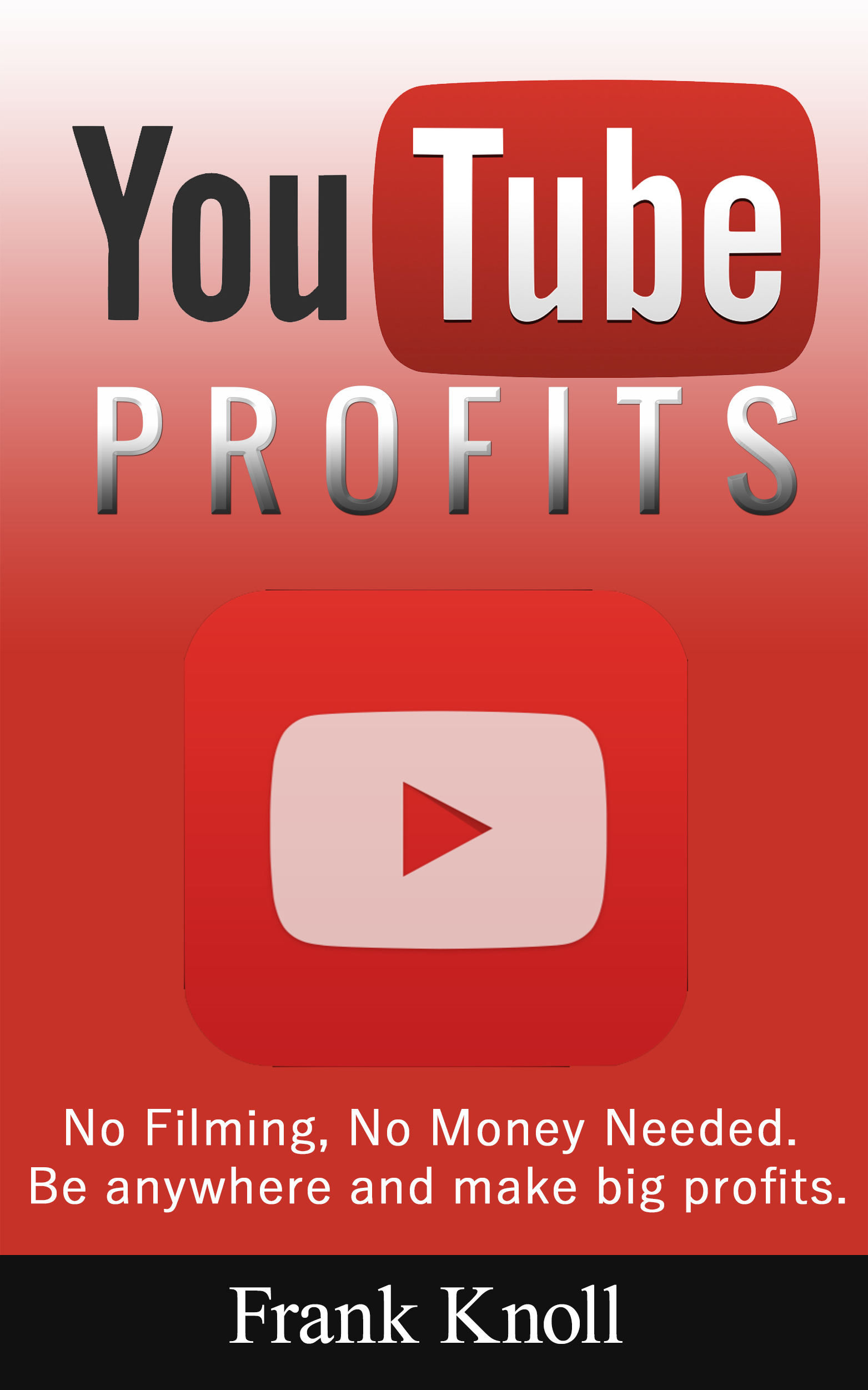 Advice On Making With YouTube Videos
It is time to wrap-up and I believe that you have now gained the necessary knowledge to choose the video from creative commons and use the tools that YouTube has provided you to enhance the quality of the videos you have chosen. You will be surprised how quickly you will start making money.
However, it is important for you to be patient, and create quality videos. Right from the niche that you choose to the effects that you want your videos to have are important for your videos. Your descriptions, keywords, tags and annotations play an important role for you to make money.
A word of caution here, never look at this as a one off activity. Recall the contents of the first chapter regarding the choice of your niche, and the analogy with entrepreneurship. Remember, having your videos on YouTube is like having your business. You are an entrepreneur on YouTube, and when you start looking at your videos as a service that you are offering and use your knowledge gained to provide content that your viewers want, you will thread the path of making money.
Don't limit yourself to only a few videos. As an entrepreneur, you will never be satisfied with only a few clients. You will always seek to expand your clientele, offer new products and services to your clients. In a similar manner, you will also need to expand your offerings. Add newer videos, and edit the existing videos to make them longer. In the YouTube world, small videos do not make sense. It is important that you increase the length of your videos, because your aim is to have your viewers to watch your videos till the end. The longer your videos are, the more traffic you will be able to drive to your channels, which will translate to higher ad revenue.
This point is repeated quite often throughout this book – that you need to think like a businessman. When you think like a businessman, you will then create a niche that can become a reflection of your online persona. Create a niche that is attractive and makes your viewers want to view more of your videos.
An example of a good niche: Venice Italy Travel
An example of bad niche: Travel
Once you are clear about your niche, you will have clarity regarding your audience, and your target audience will keep looking forward to viewing more of your videos.
There is a small story to drive home a point regarding negative comments.
Once a group of frogs decided to jump up to the tallest tree on the forest, the frogs publicized their decision and a crowd decided to come and watch them jump up the tree. One by one the frogs started jumping up the tree, while the other animals booed them down. The frogs started falling off the tree, except for one frog.
That frog kept jumping up the tree, and finally reached the top of the tree. Finally, when the frog came down, all other frogs and animals were curious to know how the frog jumped to the top. It turned out that the frog was deaf.
What is the significance of the story?
When you add a video, you are bound to get negative comments (like the way the other animals kept negatively commenting against the frogs). You need to be like the deaf frog, turn a deaf ear to all negative comments. The negative comments indicate the attitude of the people making those comments, and it is best if you ignore them. However, you can also use some of the comments to your advantage so that you can make appropriate changes to your videos, or look to offer better quality in your videos.
Seek ways to engage with your audience. As a businessman, you would love to interact with your clients to understand how better you can serve them. Bring in the same process into your YouTube channel. Communicate and engage your audience. Discuss with them what they need, search for videos that they will like to view and implement high quality features to your videos. By engaging with your audience, you also convey a message that you value their viewership and they will be attracted to view your videos, and will even end up sharing your videos in their Facebook pages, tweets and other online media.
The end piece is that you need to have a strong vision for your channel. Think like a businessman and have a vision when you start identifying your niche. Your vision will help you search for videos that will show your online persona to your viewers. With persistence, and perseverance, you are bound to succeed, but you will need to ensure that you follow business principles diligently and approach this the way you would nurture your child. Do this, and I am sure, you will succeed in this endeavor.
Click image to learn how to become a best selling amazon author…