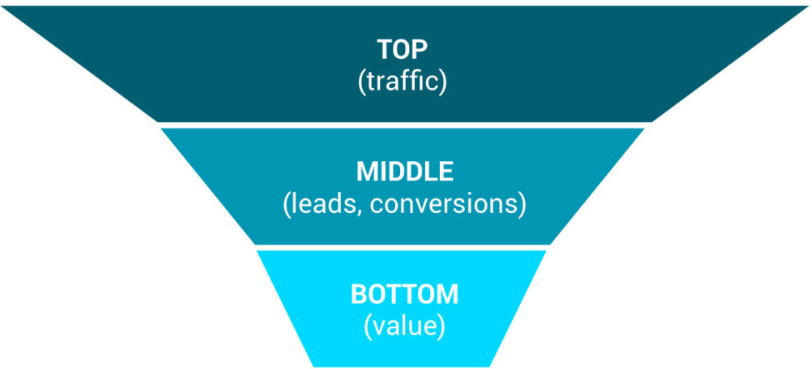 Creating A Sales Funnel Template that Works
A basic sales funnel template that works for writers
Building a sales funnel for your business is an important tool because no matter what your business it will generate revenue. However, not all sales funnels are created equal, so here is a sales funnel template that works. With this is mind for writers in the internet age, and self-publishing a lot of these items can be embedded inside of the ebook itself.
#1 Landing Page and Your List
This part one of your sales funnel. Your landing page or squeeze page should attract targeted prospects and you can do this by offering an attractive benefit. Your goal is to capture the email address of your prospect so that you can build your list. Offer something of value free. For example, a video, your e-book, etc. To get the free gift they have to opt in. The free gift should provide them with information and build trust between you and them. It is a good practice to give a free sample of your ebook, or perhaps even a couple of chapters.
#2 Front End Product That is Low Priced
If a prospect opts in on your landing page this is a good time to tell them about an offer that is low priced. Because it is low priced, it will have a high conversion rate. At the beginning of the process it can also be beneficial to maintain trust and give your readers as much value as possible. A good way to think is, can this bring value or serve someone better?
#3 Down Selling
If your prospect will not opt-in to your one time low cost product or service offer, then reduce something about the features of the product or service and offer your prospect a stripped down version for a stripped down price. It needs to be said that most people on the internet want their information fast. I want it now, you want it now, and this being said if we take out as many barriers of entry as possible, and effectively communicate to them what the product is about then it will be easier for them to opt-in.
#4 Up Selling
For the prospects who accept your one time offer, you can present them with an offer to upgrade to another book that has lots of features for an increased price that is still a great price, and perhaps something that you think would benefit their lives as well. With digital sales via an ebook it is ok to adjust pricing from time to time to increase sales, or to test the market. For example an ebook that is 99c will boost the ranking in the kindle store because of downloads, but at this point you need to change the price to at least 2.99 for a higher perceived value.
#5 Exit Popup
If your visitors arenít ready to give you their contact information on your landing page, if you have used an exit splash program you can send them to yet another offer. This can be another squeeze page or another ebook that is still priced even less, or free for that matter.
*In another post we will discuss how to find ebooks to give away in exchange for their emails.
#6 Thank You Page with Banners
Finally, your Sales Funnel needs to have a thank you page and that thank you page should have space for banners. These banners can offer links to other books or perhaps your website.
#7 Collection of the emails.
At this point it is wise to setup an account with a mail service provider like Aweber so they can automate the process for you. For instance once someone opts in your aweber list will automatically send them the free offer.
*We will discuss best practices of Aweber and Unbounce in a later post.
Here is an ebook buy us about how to make passive income with ebay.
Click image to learn how to become a best selling amazon author…