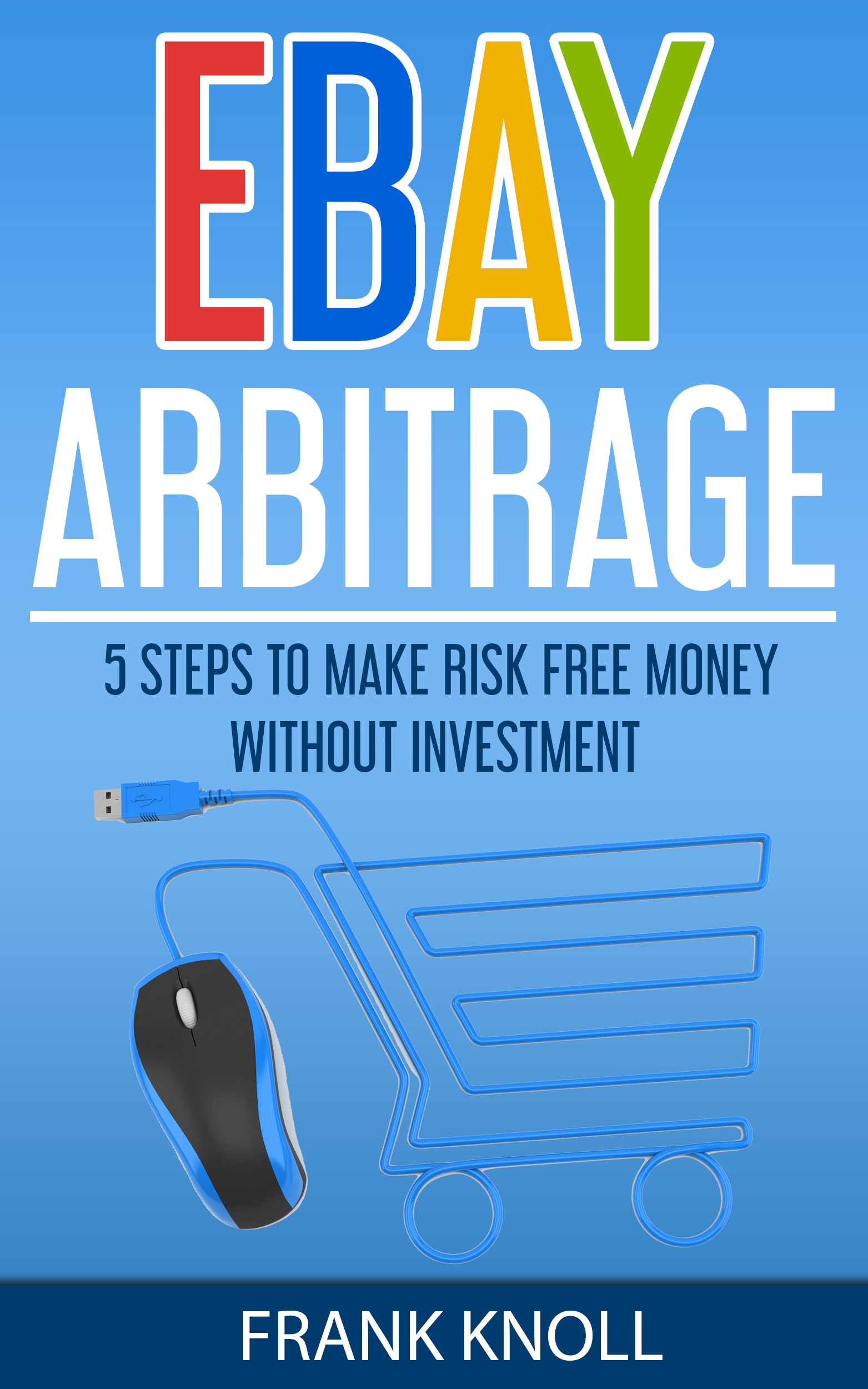 Listing Your Products
How's it going till now? Got a hang of what to do with the initial round of research on companies like Wal-Mart, Amazon and Home Depot? I believe you did because you would actually be browsing for the details that I have mentioned above. Having said this, your research will not help you in anyway unless you start listing your products on eBay.
Mind you, there are a number of others like you out there who are making money through eBay Arbitrage. They would also be listing their products using the same websites that you would be considering. So, your first question is, with so many competitors out there on eBay, will I be able to make money and profit from the price arbitrage between different sites?
It all boils down to identifying the market. You can scan the websites for various products and check out the ones that your locality may not have, or you believe that your friends and relatives may require. For example, if you find that Home Depot has excellent home cleaning products that are not available in your locality or city, and you are in a different country, say in Africa or Asia, then you will find that this is an excellent opportunity for you to create a market for this product by listing it in your eBay site. So you should go ahead and list it.
The point I am trying to make here is that think of the eBay Arbitrage as a stand-alone business, not as a side business that you would get involved in after office-hours. Just as an entrepreneur would do his market survey on what products or services he/she needs to offer, you need to figure out what products need to be listed and displayed on your eBay seller's page so that you can attract the attention of customers.
Once you have identified the product / products, mark the product on your seller's page. Ensure that your marked-up price is about 40% more than the price listed on the original website. This is to say that if a product you have chosen to list on your seller page costs $10, the price on your seller page should be at least $14. If you do this, you are well on course to make money through the arbitrage.
Remember, the product you listed may or may not sell, and that depends upon how many people visit your seller's page or the items you have listed in your page.
Once you have identified the product or products to sell, you will need to create a listing. eBay has its own tutorial that you can access to create a listing. Alternatively, you can do your own search to create a listing.
To create your own listing, you can use http://www.title-builder.com/title-builder#. The title builder is a tool that allows you to use it for SEO to optimize your eBay search results. This means that when someone searches for a particular product your results will be displayed first, be it for a limited duration listing or listing for your store.
In order for your product to be displayed at the top of relevant search criteria, this tool will help you with using the exact words that will help you reach the top. All you have to do is to follow the instructions that the tool gives you, and you will find that when a customer searches for an item in your listing, your name will pop at the top, really top.
When you search for "Canon Powershot s100," you get some photos and a description. Use a photo that is at least 500px and the description that comes alongside in your listing.
As you can see, there are a few photographs and some keywords of the product. You can use this as it is in your listing. It is worth mentioning that the actual product color may vary based on various factors. This is only to remind your customer that you may not get the exact color but something close to it. Make sure that you adhere to the 500px criteria here. I would rather suggest that you go to the wholesaler's website and use the photographs of the product displayed there. You will be able to provide the same product to the customer, and hence, when the customer receives the product, he knows that this was exactly what he had ordered.
Once you have identified the keywords and the photographs to use, you can get to writing the description.
You go back to the original website where the product is available, e.g. Home Depot or Wal-Mart or Amazon or any other website that suits you. Check for a description of the product that is put up there. Do not copy the description as it is. Make minor tweaks here and there but ensure that eBay's guidelines for selling are adhered to.
Price your product at about 40% above the price at which you are sourcing. I have already described this with an example. The 40% margin allows you to make sufficient profit with a relatively small quantity of products sold. Else, you will have to sell a large quantity of products to make the same amount of profit. Another point to remember, which I reiterate even now is that the price on the original websites are not constant. They keep changing.
I remember, when I visit a mall and check out the supermarket department, the employees in the store keep announcing that this particular item has a quick discount because only the last 2 – 3 pieces are available.
If this can take place supermarkets and hypermarkets, the online world offers far too many opportunities to keep tweaking and adjusting the price on an hourly basis. So you need to be very careful regarding the pricing.
The 40% rule is again not sanctum sanctorum. Based on your product, you can decide on the actual margin by visiting this website: http://www.newlifeauctions.com/calc.html.
You can select different listing formats to do your calculations like Auction, Fixed Price or Store. Essentially, it is a tool for you to play with. You can check out the price of your item and enter the value in Item Cost. Your BIN Price will be the price at which you plan to sell your product.
I will not go through the various options available to you. I have given you access to this tool. Go ahead, play with it and figure out your best option.
Be sure that if the product that you are planning to list has free shipping, you too include free shipping in your listing. If the product indicates that the shipping is not fee, then do not include free shipping, or vice-versa. As mentioned earlier, in essence, you are transferring the entire look and feel of the product on the original website to your website.
Once you identify the product to be listed, there are two ways in which you can list the products on your eBay seller page.
1. Set up an Auction: Mark the number of days during which the product will be available on your store. When you are seeking to take advantage of eBay arbitrage, an auction makes sense because the products that you have listed may have a limited time duration during which the item would be available at a cheap price. One rule of thumb that you can follow here is that if the item is on auction in the original site, you can opt for auction in your eBay seller page.
2. Set up your own store: The second option is to create your own store, with a number of products that you would like to list on your seller page. In this case, you make an assumption that the price of the goods in the original store will be fairly standardized and will not fluctuate greatly. If this is the case, then it is better for you to list the product in your store. However, having said this, you can also look to sell your goods on auction so that you create an urgency among your customers so that they are compelled to purchase your product.
If you check the screenshot above, you have three options – Auction, Fixed Price and Store in the listing format. You can then decide on what is best for you. With a store, you can set up both an auction or sell the goods at a fixed price. The permutations and combinations are immense, and you only need to know how to play with them. The more adept you become in playing with these permutations and combinations, the better you will be in making money through eBay Arbitrage.
An auction is a good starting point for you. Once you start getting a steady stream of followers, you can hold the items in your listing till they are cancelled.
When you reach a stage where you are ready to create a store, list your products to the maximum number of listings that you can put, or to the maximum amount available to you. For example, if you have a Wal-Mart credit card, you need to have the maximum number of listings based on the amount that you are entitled to using the credit card.
As long as you are signed up for free global shipping, the item is first shipped to eBay's warehouse and then shipped overseas. If the item does not sell, relist the item or change the keywords so that you are able to attract more customers.
Once the product is bought from your seller's page, you need to go back to the original site (Wal-Mart, Amazon, Home Depot) and purchase the amount after the amount is credited to your account. List the address of the person who bought the item from your page and include the tracking number too. This will inform the shipper to ship the item directly to the customer. In the process, you have made a direct profit on the product after deducting any transaction costs incurred.
Purchase eBook here to learn more
Click image to learn how to become a best selling amazon author…